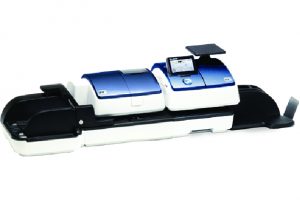 Click on a category below for more detail and additional product information.
Postage Meters & Mailing Machines
Meter your mail with one of our FP brand postage meters. We serve a wide variety of customers including small home based offices and large corporations with multiple locations. We have a postage meter solution to meet your needs.
Our new ParcelPods solution is perfect for Colleges, Universities, and Office Complexes. These customizable locker systems allow users safe and secure 24/7 Access to their packages through
the use of a unique code.
We offer rate calculating scales ranging from 5 to 150 lb capacity. By interfacing our scales to our meters, we can eliminate the need to enter in manual amounts reducing the potential of costly overpayments of postage. We also have a variety of counting scales that can count your parts, papers, or for any application that requires quick accurate counts.
Folders and Inserters
Whether you need to fold a handful of documents per day or thousands, we have many options to help make your operations more efficient. See our complete listing for the model which meets your needs.
Addressing and Imaging Equipment
Speed up your mail processing and possibly qualify for postage discounts by printing addresses and optional barcodes directly on your mail piece.
Mail openers protect envelope contents while quickly processing your incoming mail. We offer seven new models to choose from.
Competitive Mailing offers a variety of software that helps maximize efficiency in your workplace. Explore the different postal accounting and addressing solution software that we offer.
Have an up to date and efficient mailroom operation with our quality furniture.
Please contact us at info@competitivemailing.com or at (414) 462-1140