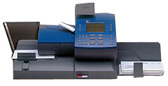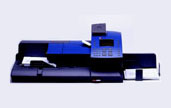 Click on the model number below for more detail, and to view or download a brochure.
These models are no longer available. Please see our PostBase for the newest in technology.
Ideal for midsized company mail centers. Ultimail is available in both semi and fully automatic models. Ultimail - a more efficient, less expensive way to mail.
Ultimail 65
The integrated sealing system combined with either a semi or fully automatic feeder makes this one of our most popular systems.
Ultimail 95
A fully automatic. Stack your mail and the Ultimail 95 will automatically feed, seal, stamp, and eject your mail at even a greater speed than our Ultimail 65.
Please contact us at info@competitivemailing.com or at 414-462-1140